Aligning your team is crucial to business success, yet many business owners struggle with this. The problem often stems from a lack of clarity around the company's vision, mission, and promise, leading to confusion and misalignment amongst team members and other people involved in delivering the promise.
Defining Your Guiding Principles is the second of the 10 Laws to moving from Operator to Owner. Creating a business blueprint that outlines your vision, mission, and promise is essential to creating alignment.
What is the Difference Between Vision, Mission, and Promise?
Your vision outlines where you want your company to be in the future, usually within a 10 to 25-year framework.
Your mission is usually more in-depth and concise, with a timeframe of one to three years. Donald Miller's framework, "We will accomplish x by y, because of Z" is an excellent approach to creating a mission statement. Both your vision and mission are internal documents used for your team and anyone else who needs to know inside your business.
Your promise is outwardly facing, showcasing what you promise to deliver to your clients and how you plan to help them overcome their problems. Your client wants a better life, your promise is how you help them get it! It's a commitment you make to your customers, outlining what they can expect when they do business with you.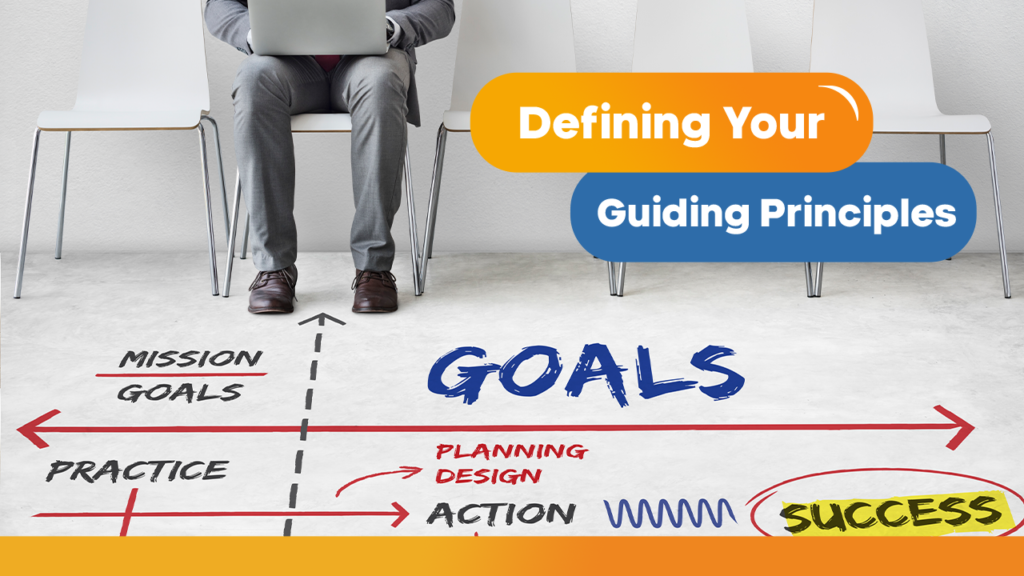 Why is Defining Your Guiding Principles Important?
Having these elements clearly defined provides a roadmap for your team and everyone else in your business, keeping everyone focused, motivated, and understanding what you're trying to achieve. Creating these guiding principles is vital, and you should hold regular meetings to communicate them effectively to your team.
Hire and fire according to your guiding principles and open a dialogue for feedback around how you can improve your business to achieve your goals. This fosters a sense of ownership and commitment that drives the business forward. Once your team understands your guiding principles, they will have clarity around where you want to go and how they can help, empowering them to help their customers get to a better life.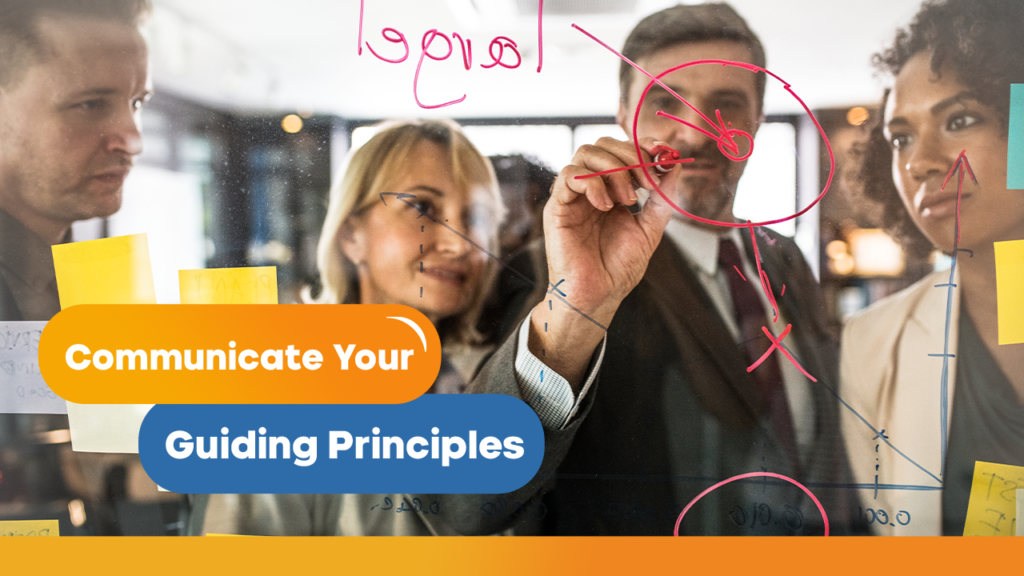 How to Communicate Your Guiding Principles
It's crucial to communicate your guiding principles to your team effectively. You can hold regular meetings to discuss them, and everyone should give examples to ensure they're bought in and understand. This will allow you to make decisions at a lower level without being involved, empowering you to move from operator to owner.
Creating and continuously sharing your Guiding Priciples for your business is essential to create alignment, empower your team, and achieve your goals. Once your team understands them, you'll have the clarity and alignment necessary to drive your business forward.
This blog is based on an episode of the Business Owner Breakthrough Podcast with Pete entitled: Law 2: Define Your Guiding Principles