Running a business may seem like a complex set of tasks, goals, and revenue-generating tactics, and in one way, it is. However, the core element that drives your success is what could be called the heart of your business. What values do you hold dear? What makes you get up in the morning? And most importantly, why do your customers love you and want to do business with you?
Identifying the heart of your business isn't about getting mushy — it helps you identify the energizing pulse behind your core value. That's what attracts your clients and motivates you to grow your enterprise. But to fully appreciate your "soul" purpose in entrepreneurship, let's explore a few key tenets.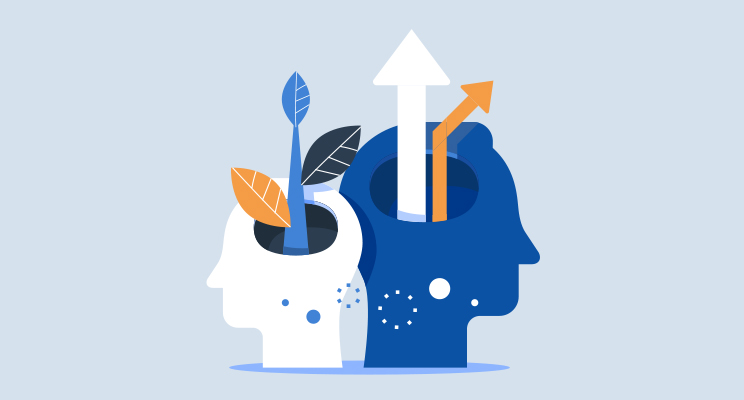 We're always talking about the entrepreneurial mindset: risk tolerance, a passion for progress, and so on. But let's not forget the most important aspect of mindset: your deep understanding of your Why. Why did you launch your business?
That "Why" leads to the other W's. Who are you working with? What do you do for them? What is the problem that you solve? And what is the result?
Once you've refined your "soul" purpose, it's much easier to refine your marketing and focus on your ideal clients. But most of all, you must gain the confidence you need to competently serve your clients. That only happens with a mindset of "yes, I know what I'm doing and why I'm doing it, therefore I know whom to serve!" As I always say, Clarity leads to Confidence which leads to Competence, which ultimately builds momentum for your business.
Whether you grew up in a highly competitive environment or have experienced a lot of naysayers throughout your life, it's tempting to seek perfection. I can confidently say that most entrepreneurs are at least a little bit perfectionist. You want things to be right — or else, you may fail!
However, perfectionism is rarely attainable, and the pursuit of it can hold you back from your goals. Perfectionism and procrastination go hand-in-hand.
Perfection is not what we're after. As the saying goes, you just need to get it out to the public, whether that's your Minimum Viable Product (MVP) or a new product release. You can always refine it afterward. But remember, the market changes, consumer preferences evolve, and your business must ada[t! So, don't let it be set in stone.
Running a business quickly turns from an exciting new endeavor into a time-sucking frustration. The key to staying on track and avoiding premature burnout is to craft a system.
Develop a framework to guide all those hundreds of tasks. You'll need to juggle product testing, customer data, team workflows, and your own personal to-dos. Make room for colleagues, stakeholders, and potential customers to provide The more you can automate, the better!
Think of it as recording an album: you need to get the basic rhythm down and all your players in place, long before you hit "record." Your process will ultimately create sustainable, repeatable deliverables that lead to profitability. This also helps you, psychologically — you'll feel reassured that you can get to market and less worried about things being perfect. Again, clarity leads to confidence!
Wrapping Up
The heart of your business comprises the unique blend of values, motivating factors, and human connections that drive your entrepreneurship. Ask yourself not: "what am I doing" and "how can I make money" but "why am I doing this" and "why does it matter?" The other answers follow from this heart! When you embrace those heart questions, you can better focus on a plan of action: what needs to be done to get your MVP to market? What does your target audience want to hear?
Knowing the heart of your business is the ultimate clarity behind your entrepreneurial confidence, which launches the Wheel of Momentum and brings you to sustainable business success.
This article is based on an episode of the Simplifying Entrepreneurship podcast in which I chat with business coach Dina Marais, who specializes in system efficiency and mindset development for business owners.